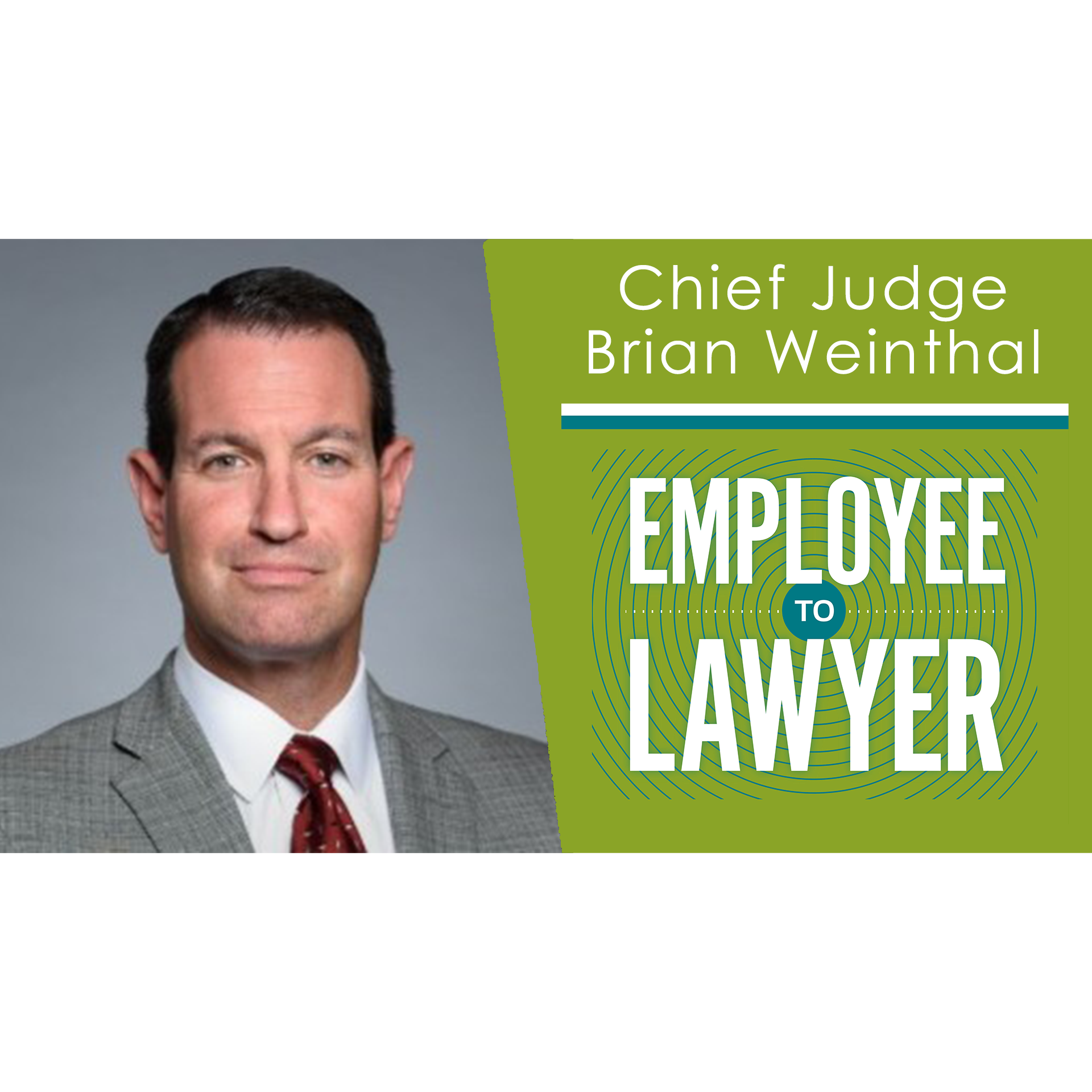 Hon. Brian Weinthal | Chief Administrative Law Judge of the Illinois Human Rights Commission
Hon. Brian Weinthal joined the Illinois Human Rights Commission as the Chief Administrative Law Judge in February of 2022. Prior to serving as Chief Administrative Law Judge, Mr. Weinthal spent nearly twenty years in private practice, appearing as a litigator in both commercial and employment cases in courts around the country. Although he has extensive experience trying cases as a "first-chair" lawyer, Chief Judge Weinthal is also a trained advocate who previously represented clients at a broad range of alternative dispute resolution ("ADR") proceedings, including both mediations and arbitrations. He is a member of the bars of Illinois, California, and the District of Columbia (where he previously served as a mediator for the D.C. Superior Court). Before working in private practice, Judge Weinthal spent six years on active military duty with the United States Navy's Judge Advocate General's Corps (JAG). Eventually rising to the rank of Lieutenant Commander, Judge Weinthal defended clients at contested court-martials involving allegations of inchoate, pecuniary, and violent crimes. As his final duty with the U.S. Navy, Judge Weinthal served as prosecutor for the Office of Military Commissions—the litigating unit responsible for indicting suspected terrorists confined by the Department of Defense at Guantanamo Bay, Cuba.
Chief Judge Weinthal received his law degree from Northwestern University, with a concentration in "Civil Litigation and Dispute Resolution." He also holds an advanced law degree (an LL.M.) in "Litigation and Dispute Resolution" from the George Washington University School of Law. Judge Weinthal is admitted to the Trial Bar of the United States District Court for the Northern District of Illinois, and was previously awarded several high honors by the United States military, including the Defense Meritorious Service Medal. Chief Judge Weinthal is a strong proponent of personal relationships and mentoring, and a staunch advocate of greater diversity and equality in all settings.